6 July 2022
A sustainable office solution: light fittings made from recycled plastic
Ledsten Arkitektur, in collaboration with our Norwegian distribution partner Norwegian Trash, created "Alaplast": an installation of 60 ceiling lights made specially for the interior of ABG SC in the VIA building in Oslo, Norway.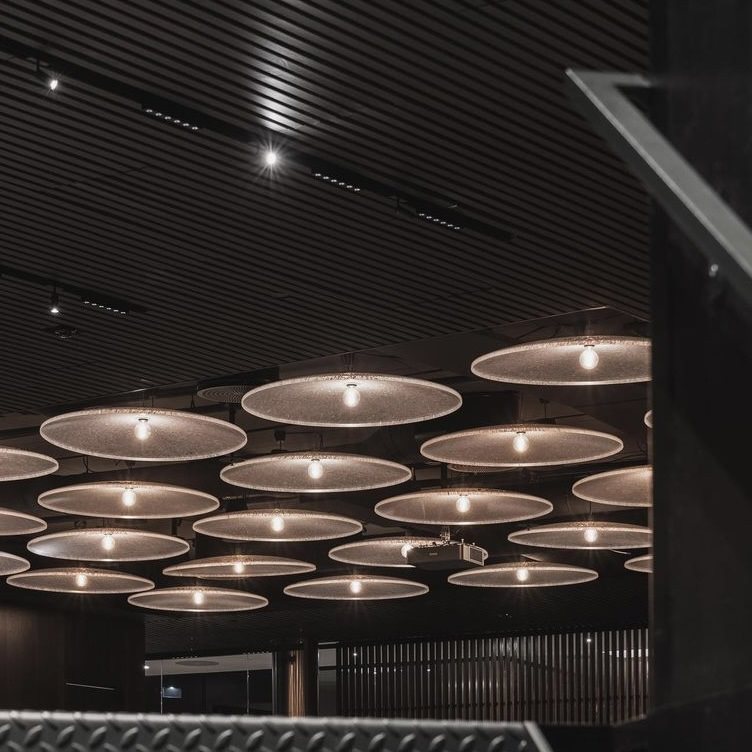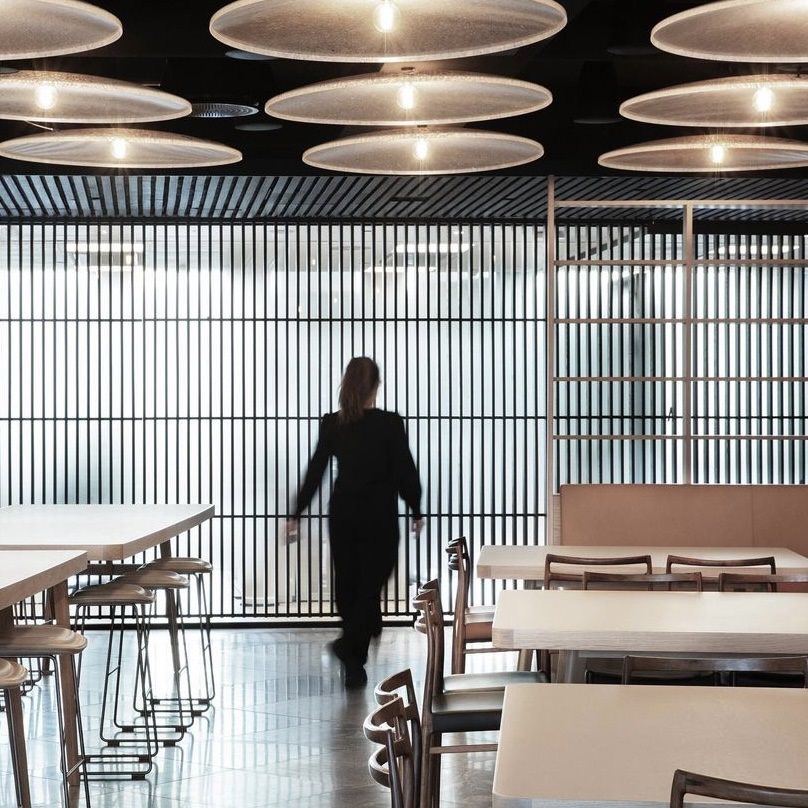 This is a stunning application that demonstrates the possibilities of realising a project that is both sustainable and beautiful, adding a warm and cozy atmosphere to the common areas of the office.
These 1.2 metre diameter lights were created by thermoforming The Good Plastic Company's Polygood panels. Ledsten Arkitektur was looking for a semi-translucent and easily workable material that could satisfy several other requirements such as being strong but lightweight, easy to transport, durable, and washable.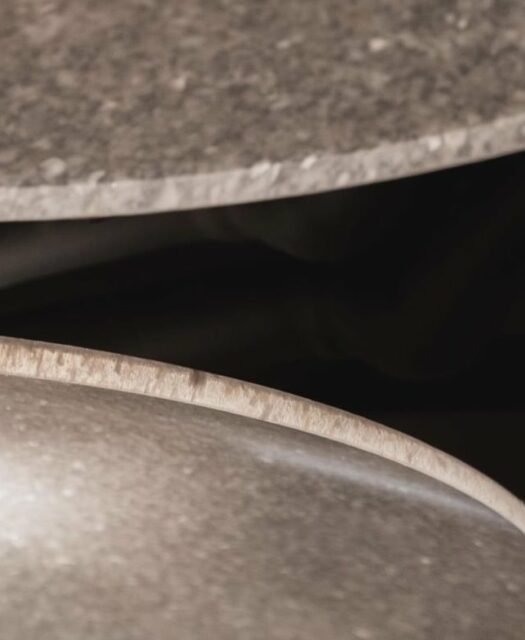 7 July 2022
Beautiful and sustainable – all in one? It sounds impossible. But together with Adidas we are showing how eco-conscious materials can be a perfect match for the most stylish brands. These retail display fixtures – including shelves, stands, podiums and racks – are made from our Classic Collection patterns Timeless Duo, Dark Knight, Salt Dune […]