27 June 2022
Making a difference in retail design
While in Europe usage of recycled plastic in interior design has become a norm, other regions are just starting their sustainability transformation.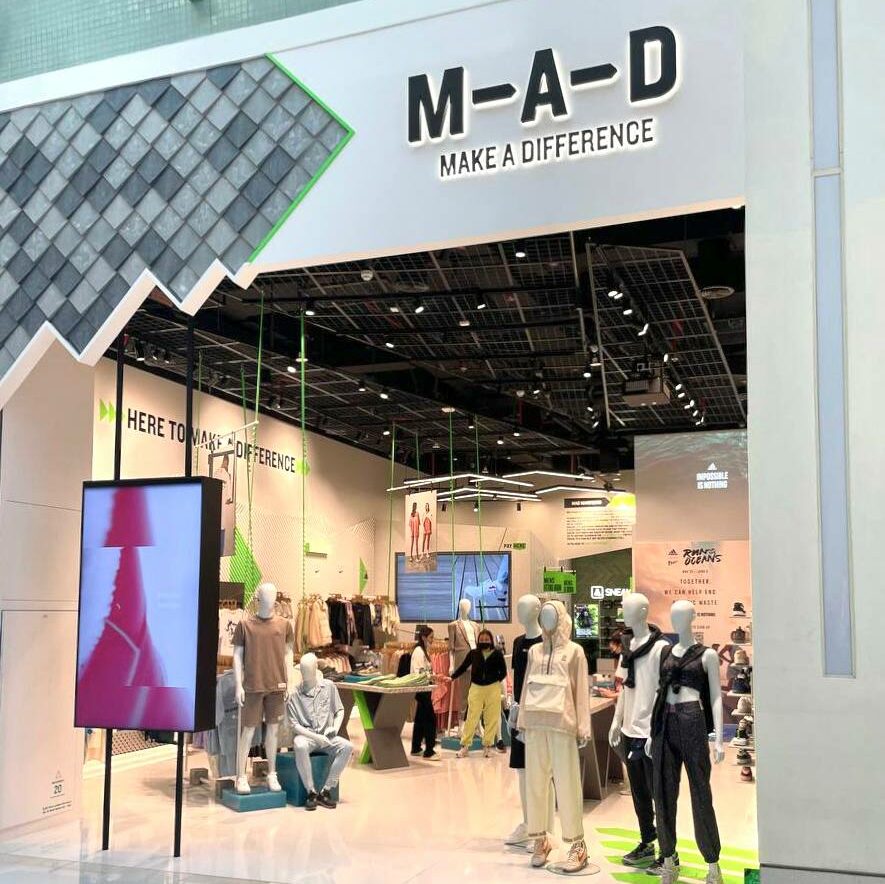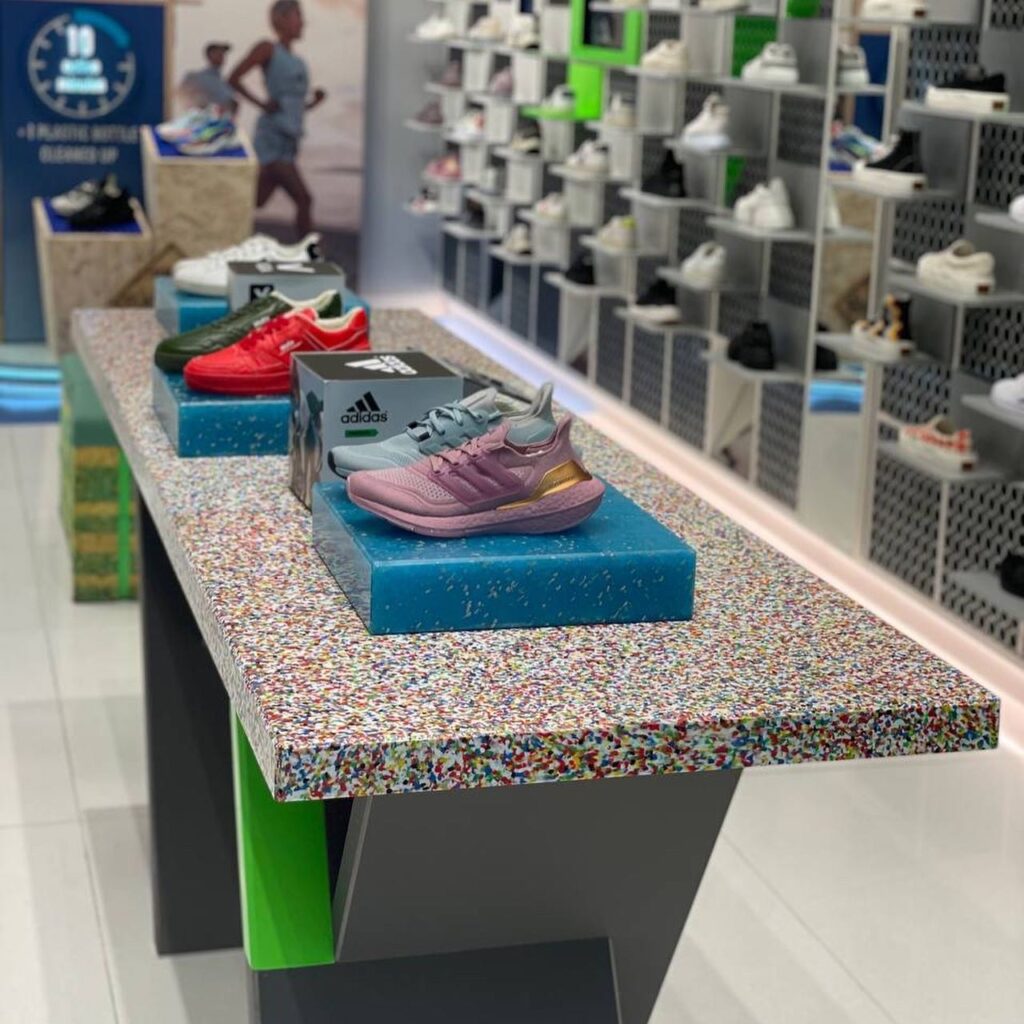 We are happy to introduce the first project in the UAE made with Polygood panels. The Make a Difference (MAD) store in Dubai Mall features our material everywhere: tables, shelves, stands for mannequins, and wall displays. It is a great example of how we can substitute traditional materials with those that make both a visual and a sustainable impact.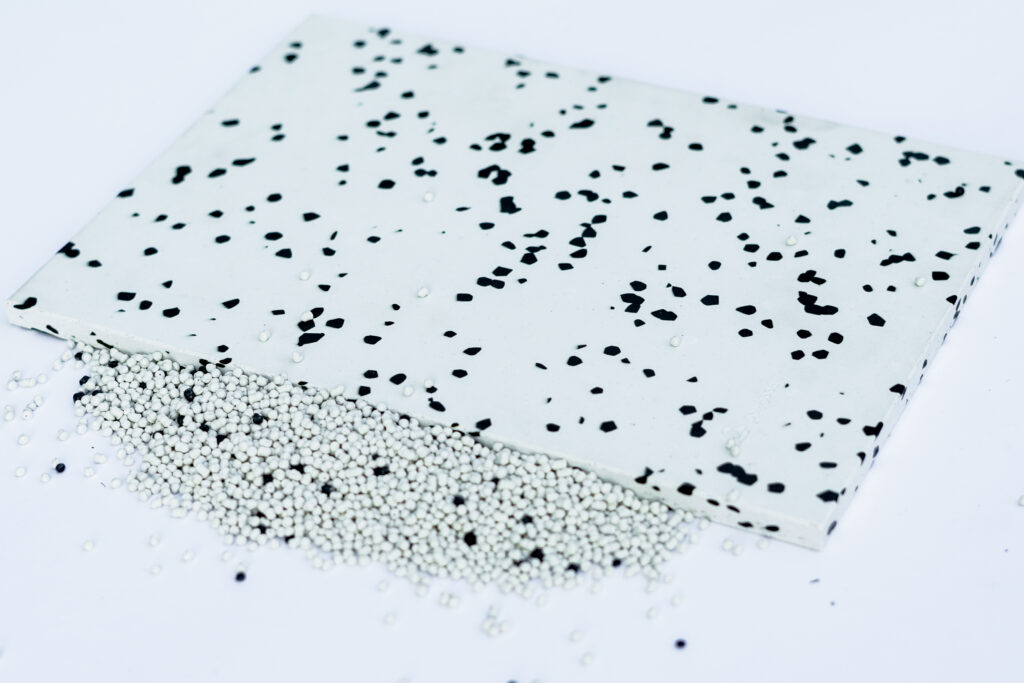 Patterns: Timeless Duo, Juicy Lollipop and Bespoke Mermaid.
The world needs to make drastic changes towards a circular economy. We are happy that fellow thinkers are implementing their sustainability strategy not only in CSR reports but also in real-life projects.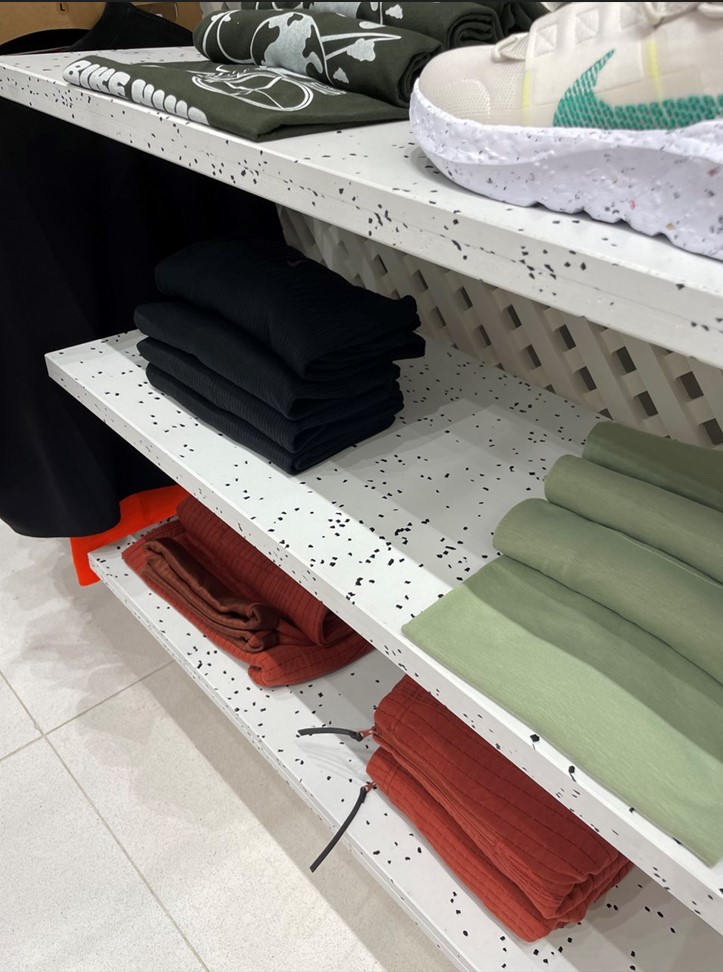 29 June 2022
Ocean Rise is a mixed reality sculpture by artist Aphra Shemza, made with recycled plastic panels from The Good Plastic Company. The project was commissioned by Сanary Wharf London for its Summer Lights festival and highlights the rise in sea levels due to global warming. Pattern: Bespoke Ocean Maldives The sculpture incorporates semi-translucent materials made from […]