25 October 2022
Earth-friendly style: Foot Locker store on the Champs-Elysées, Paris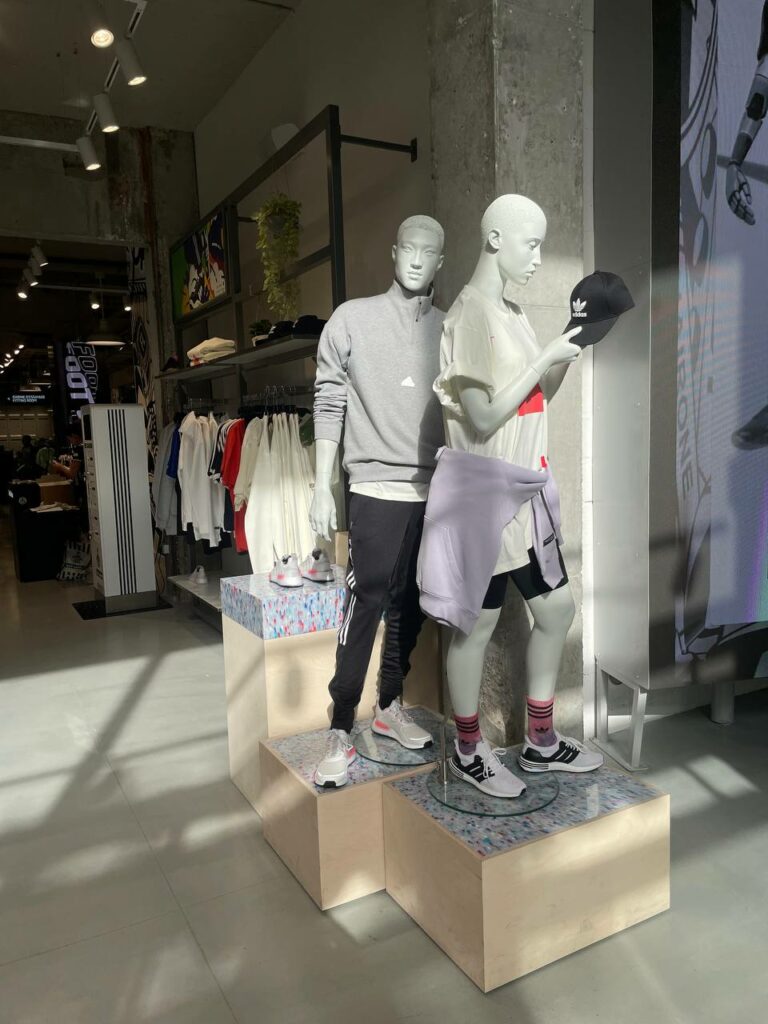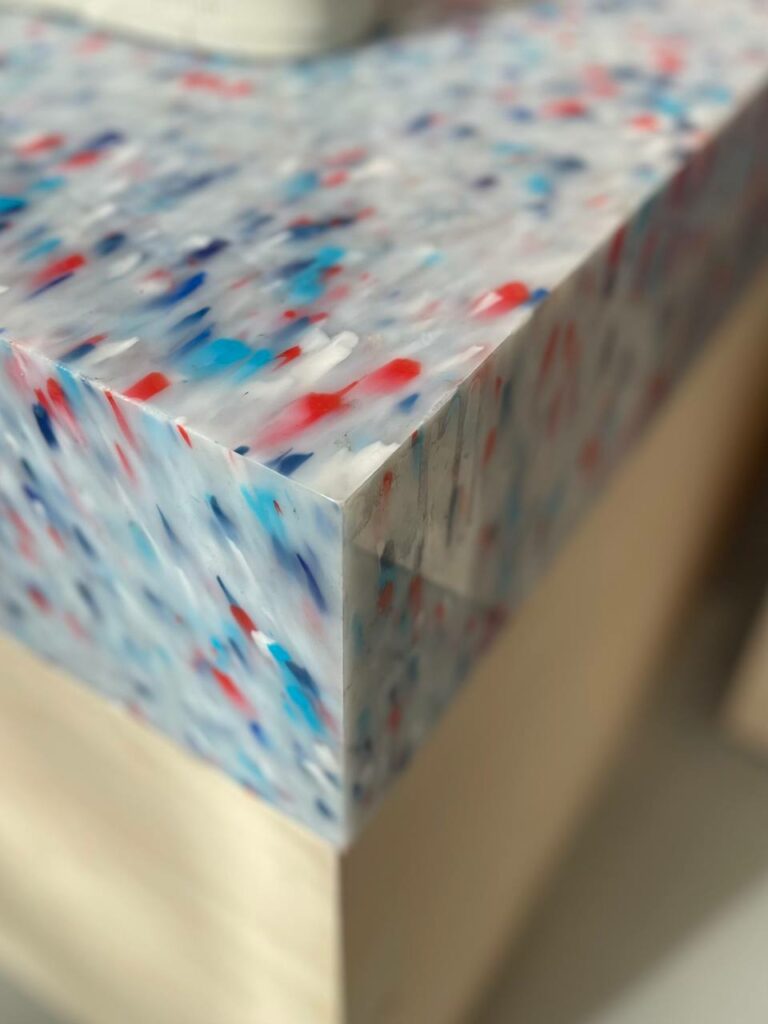 Foot Locker inaugurated a new store on one of the world's most prestigious avenues, the Champs-Elysées in Paris, setting new standards for sustainable design and modern retail concepts.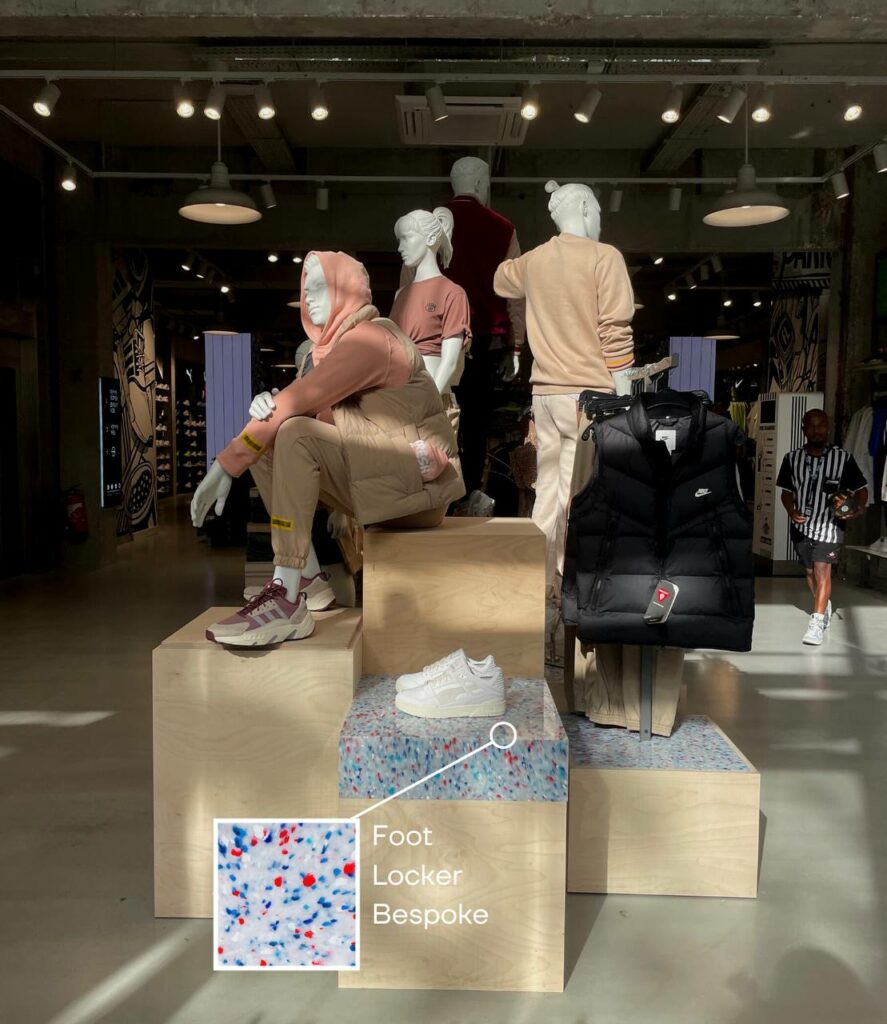 Patterns: Foot Locker (Bespoke).
Our environmentally friendly, 100% recycled, and 100% recyclable Polygood panels were used in the interior design, demonstrating the brand's commitment to sustainability.
To make this Foot Locker Bespoke pattern stand out, we used our classic Salt Dune pattern and added plastic flakes from spools and mixed-colored plastic cutlery leftovers.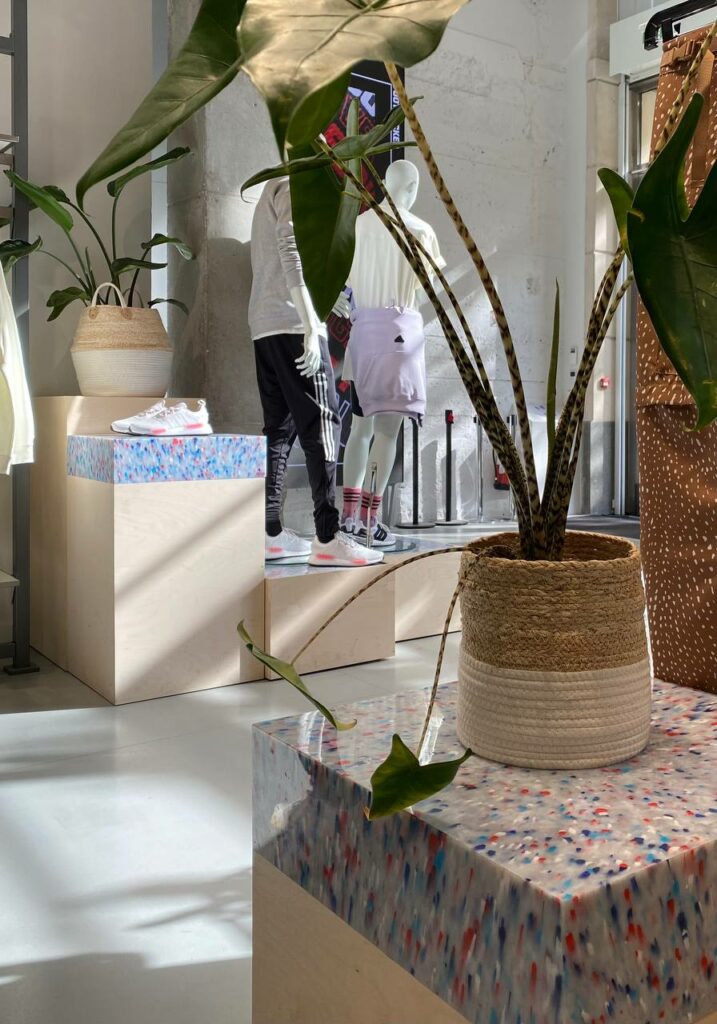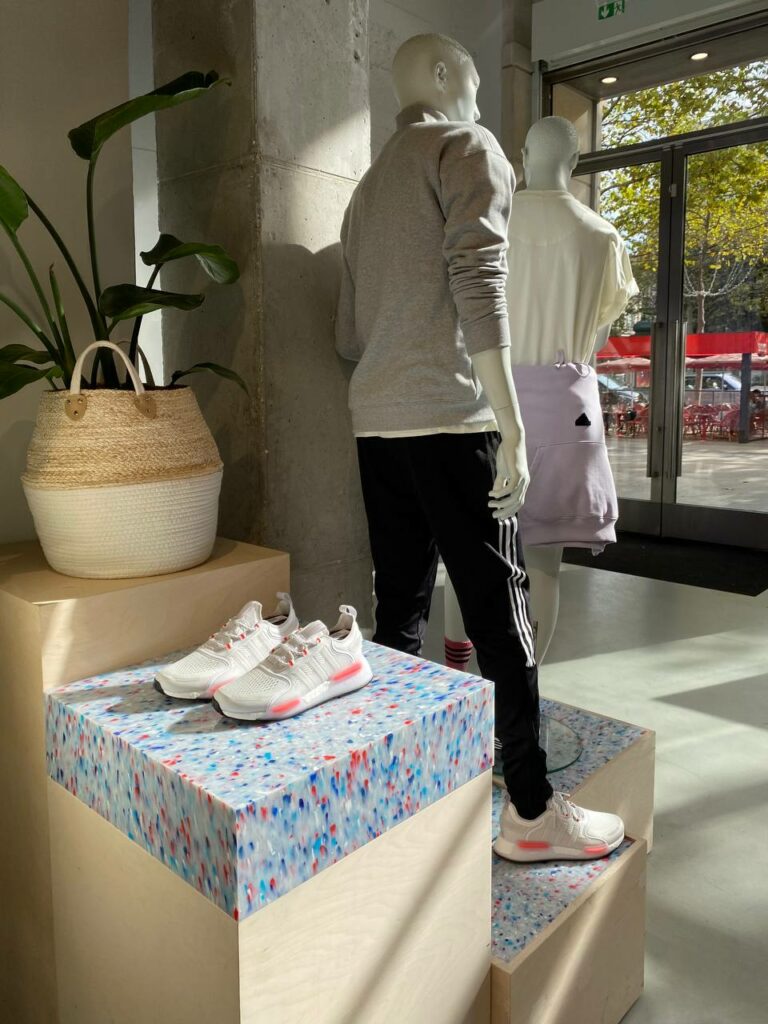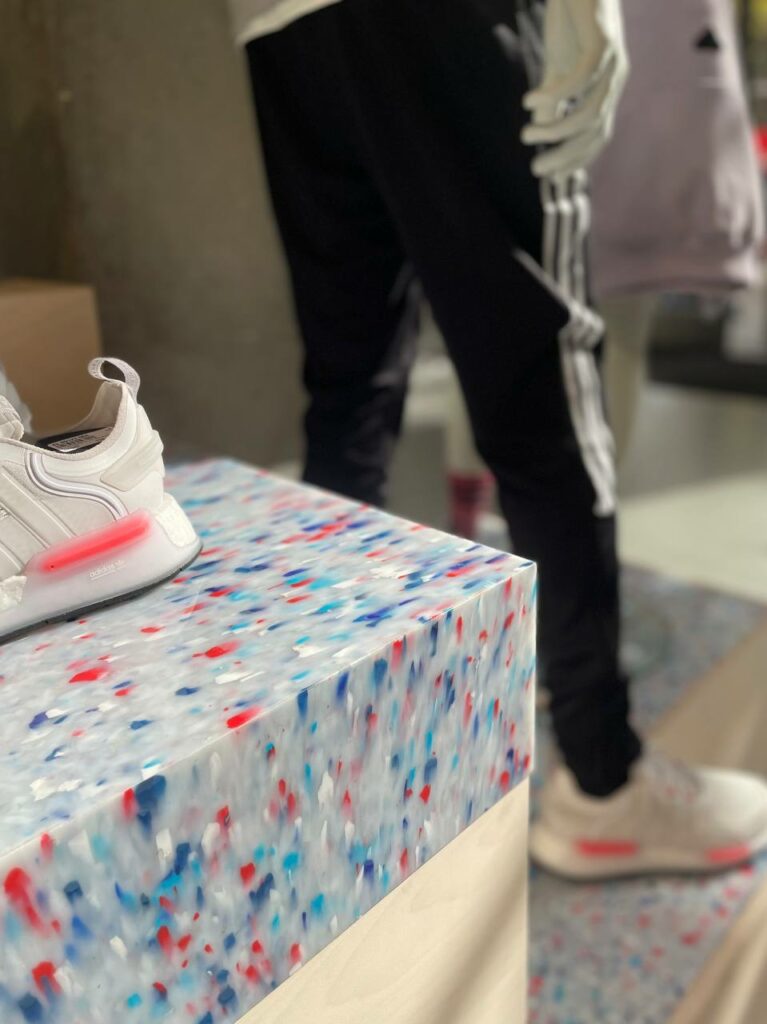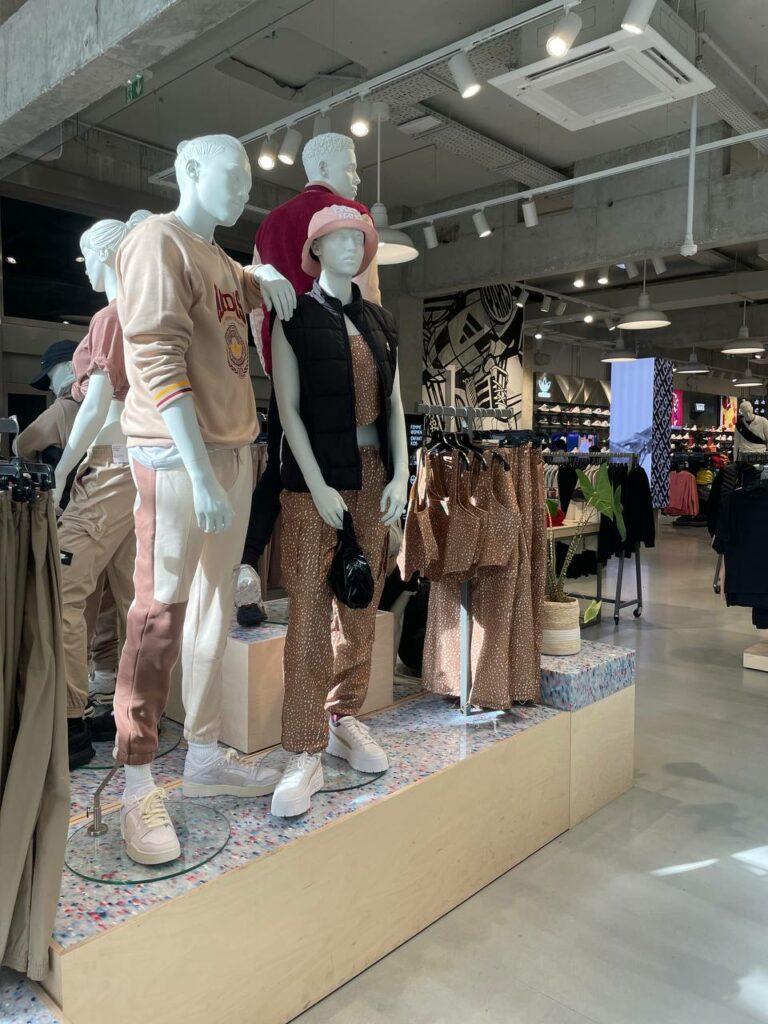 Store location: Paris, France
10 December 2022
Nike opened a major new showcase store: Nike West London, in London's Westfield shopping centre. This store not only aspires to the title of the most innovative Nike store in the UK but also represents a true embodiment of sustainability on an industrial scale. The Good Plastic Company supplied Polygood panels made from 30 tonnes […]