22 December 2022
Europe's second-largest audio-visual production centre featuring Polygood
An exemplary 45,000 square metre training space – the Madrid Content City university campus, which became Europe's second-largest audio-visual production centre was built using Polygood panels.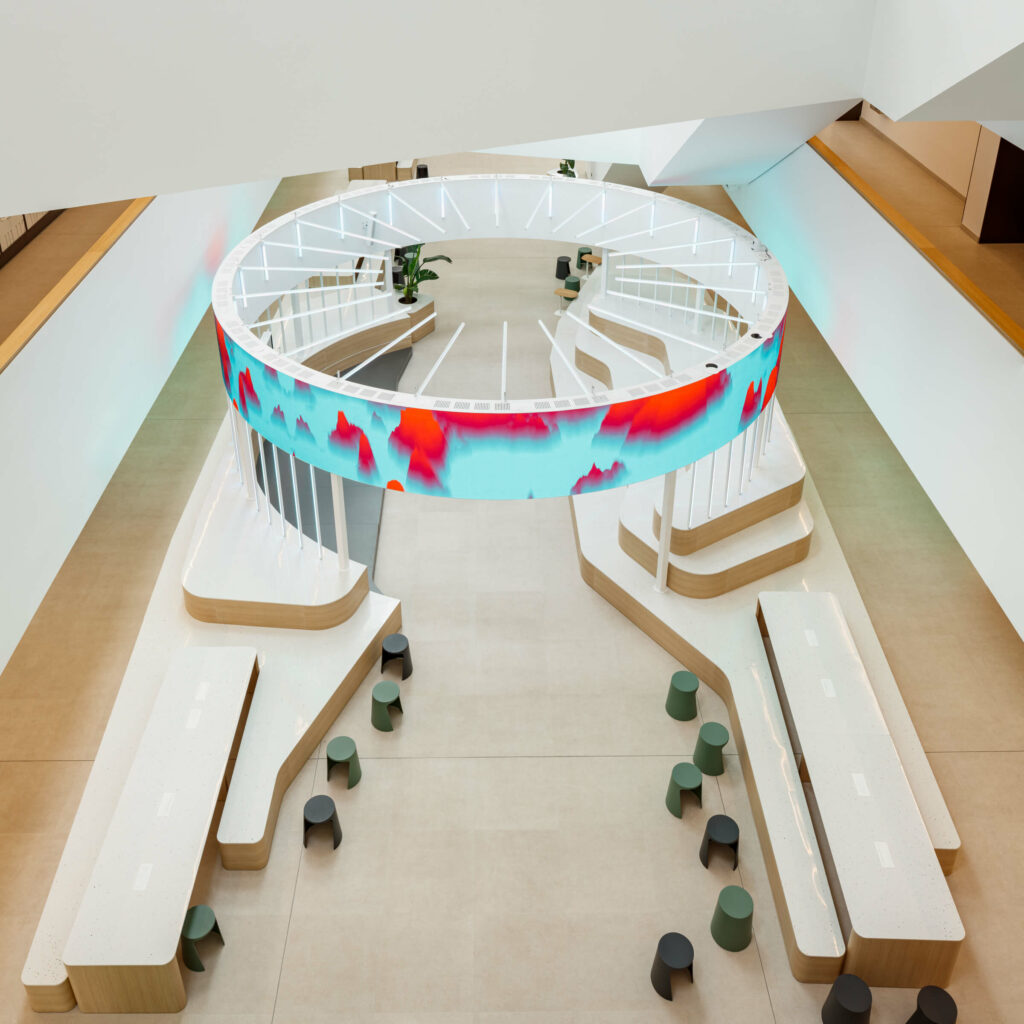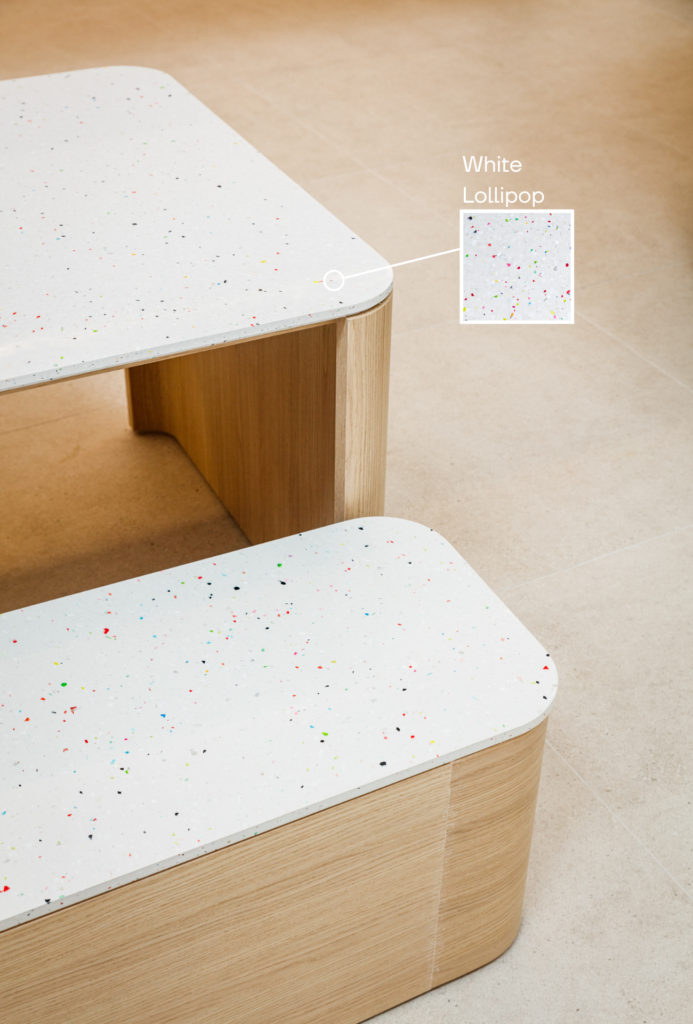 All horizontal surfaces of coworking steps, benches and tables are made from White Lollipop Polygood panels, which in their turn were made from disposable plastic cutlery, which are the colored dots and inside lining of refrigerators or freezing equipment which make up for the white base of the panel.
In particular, 41 2800×1400 and 20 mm thick panels were used, having utilizied almost 4 tons of recycled plastic that could have ended up in landfills.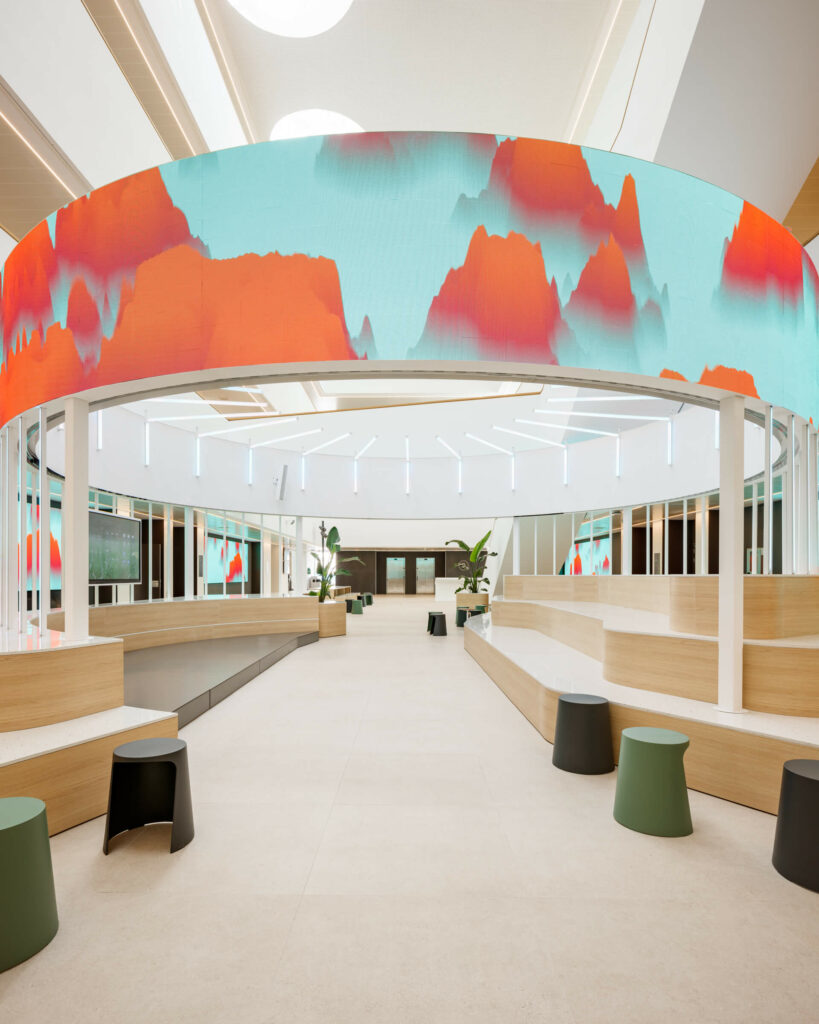 23 December 2022
In the heart of Prague hides an absolute oasis that has only recently opened its doors to visitors. The Longevity Hub is more than just an ordinary café space. It is a next-generation flagship facility based on technology and community. The designers chose Polygood material to create desks, coffee tables, a bar counter, and even […]