23 December 2022
Les Rendez-vous de la Matière + exhibition made of Polygood
We are pleased to share the news that The Good Plastic Company recently had the honor of representing Polygood at Les Rendez-vous de la Matière +, an exhibition dedicated to innovative materials for architects and designers.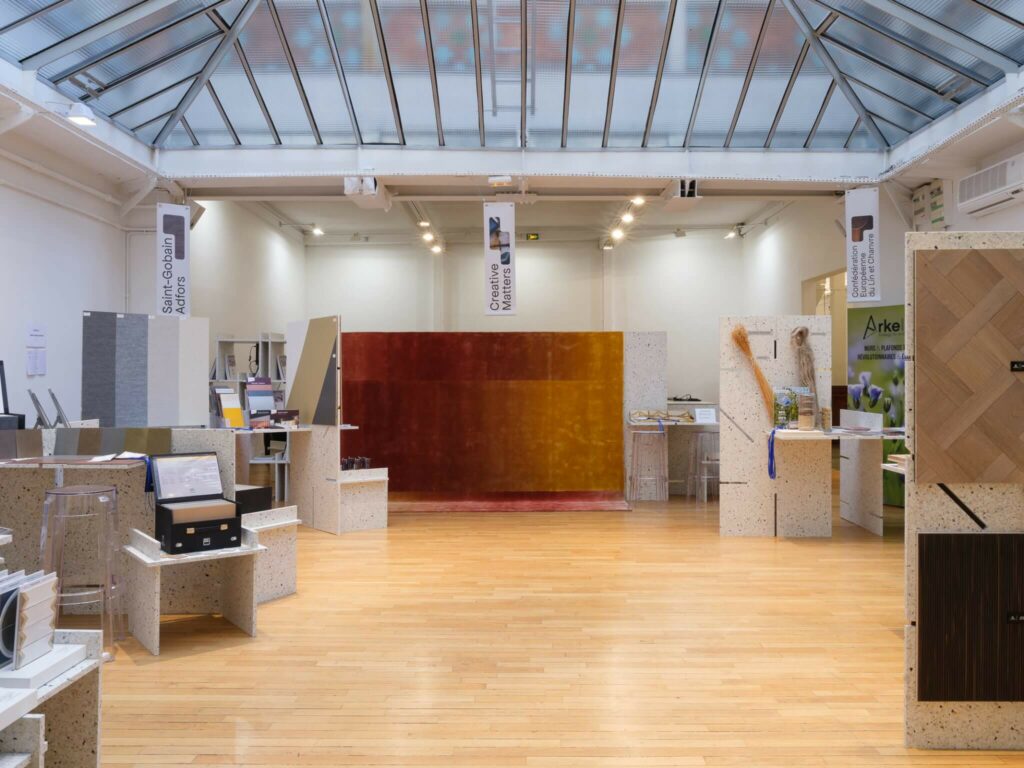 The MVRDV agency chose Polygood to create 54 booths for the exhibitors. All the booths were made with our best-selling Terrazzo Nuovo pattern, made from 100% recycled refrigerators.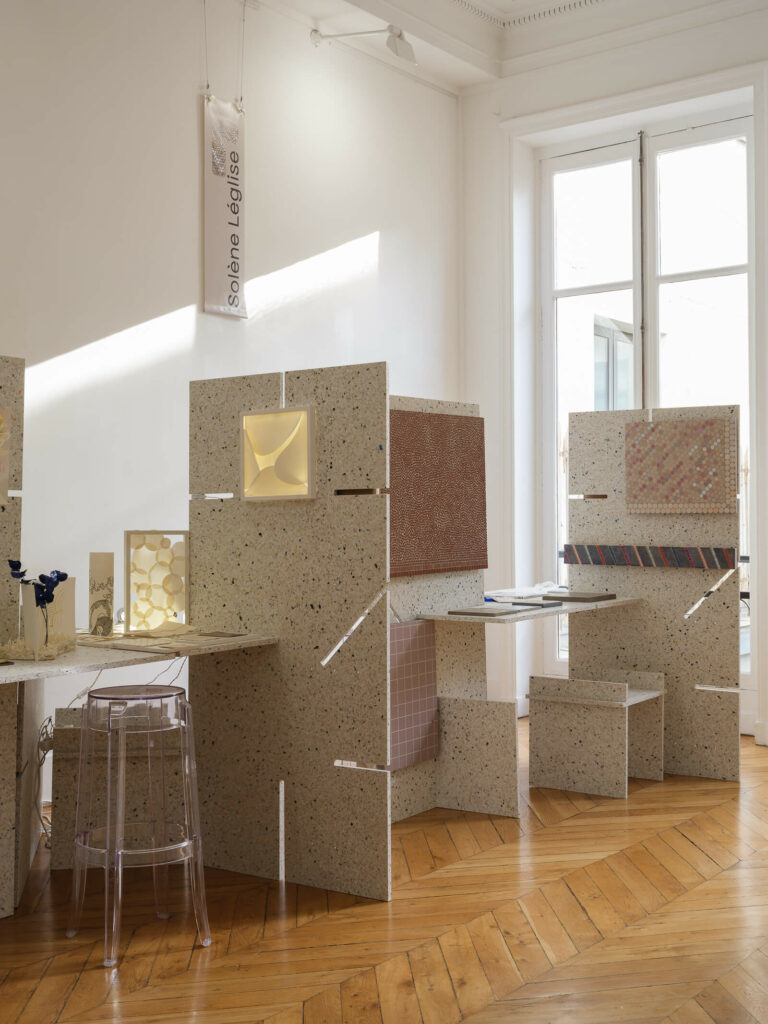 Over 9,000 kg of recycled material was used for this event.
Moreover, the stands will be re-used at other upcoming trade fairs. These modular constructions create stands and seating in various sizes.
We are proud to have been chosen for such a fantastic event in the heart of France.
The event was organized by the ARCHISTORM company.
20 June 2023
Project Name: Regina Collection lamps Customer: Robin lamps Industry: Product Design Country: Italy Objective: The aim of the project was to present a collection of pendant sculptures, wall and floor lights and table lamps produced by Robin Lamps, showcasing a sophisticated blend of opal glass, iron and sustainable Polygood material. Execution:Two bestsellers were chosen from […]