14 February 2021
Outdoor lighting installation with Polygood panels
Insurance firm Onderlinge 's-Gravenhage celebrated its 125th anniversary in 2020. In honour of this significant landmark, it asked our partner Better Future Factory to design a unique facade and light installation. The resulting work of art, "Timeline", has featured on the side wall of its offices in The Hague since Christmas last year.
"Timeline" consists of 125 panels symbolising the years of the anniversary. A number of events and milestones are highlighted with accompanying messages. Our fully recycled plastic panels made from old retail displays are an integral part of the installation.
Unique facade and light installation "Timeline" designed by Better Future Factory.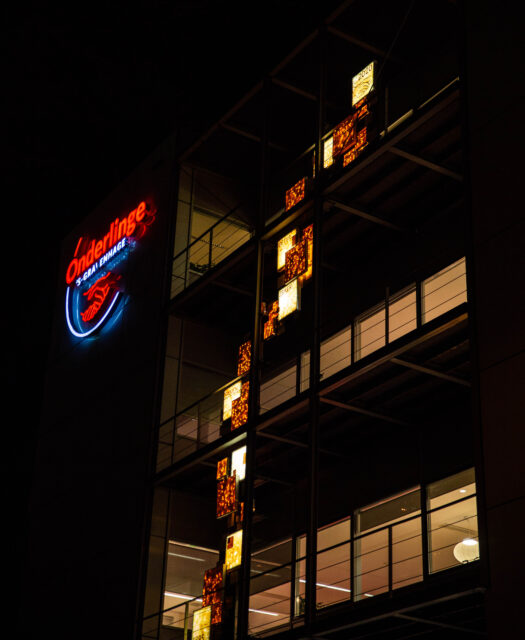 15 March 2021
Nike's new concept store, "Nike by Haussmann", has opened in the Citadium lifestyle-oriented department store in central Paris. The store represents the first application of our recent development of recycled polyurethane material. The interior design features 3D printed shoe pedestals featuring a top made from 100% recycled PU panels produced by The Good Plastic Company. […]