10 December 2022
Nike West London, Europe's Most Innovative Nike Store
Nike opened a major new showcase store: Nike West London, in London's Westfield shopping centre.
This store not only aspires to the title of the most innovative Nike store in the UK but also represents a true embodiment of sustainability on an industrial scale.
The Good Plastic Company supplied Polygood panels made from 30 tonnes of recycled plastic for the 17,000 square feet store's retail counters, footwear stands, shelves, pedestals, and even plant pots. Besides a massive supply of Polygood panels, Nike's designers worked with The Good Plastic Company team to create bespoke patterns that match the store's state-of-the-art styling, resulting in panels in three distinctive colour schemes to suit different zones.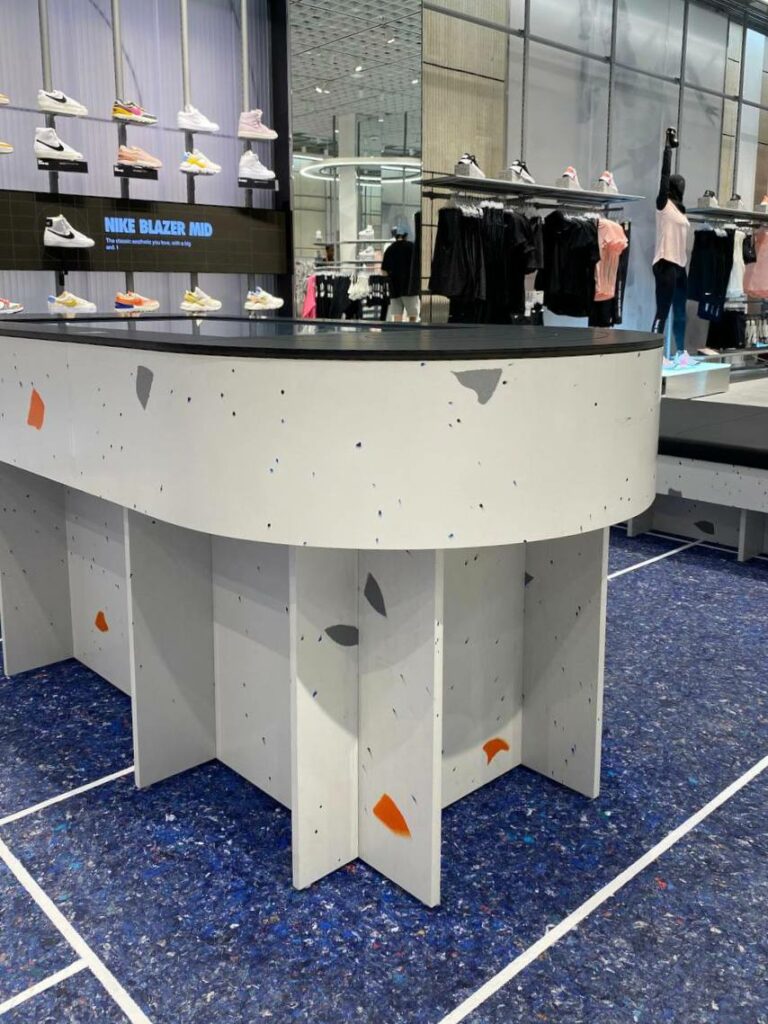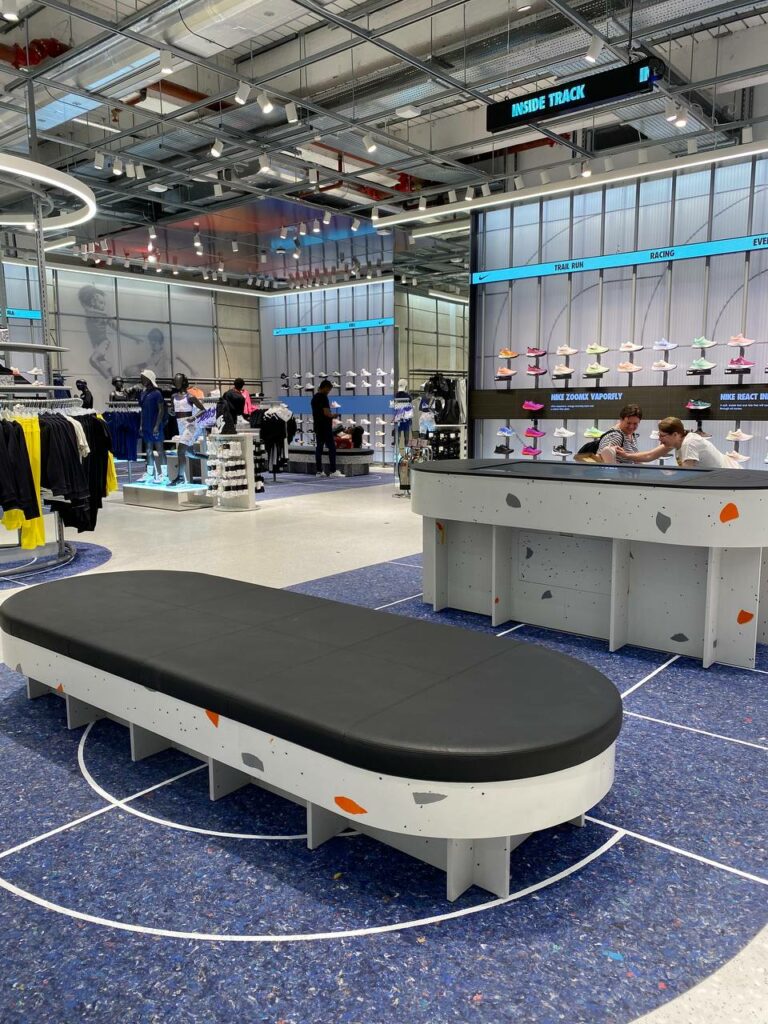 The men's section where the tables, benches, and stands all across the department give new life to recycled plastic from household electronics.The dark pattern was created specially for Nike under the guidance of Nike's designers to perfectly match the overall concept of the store.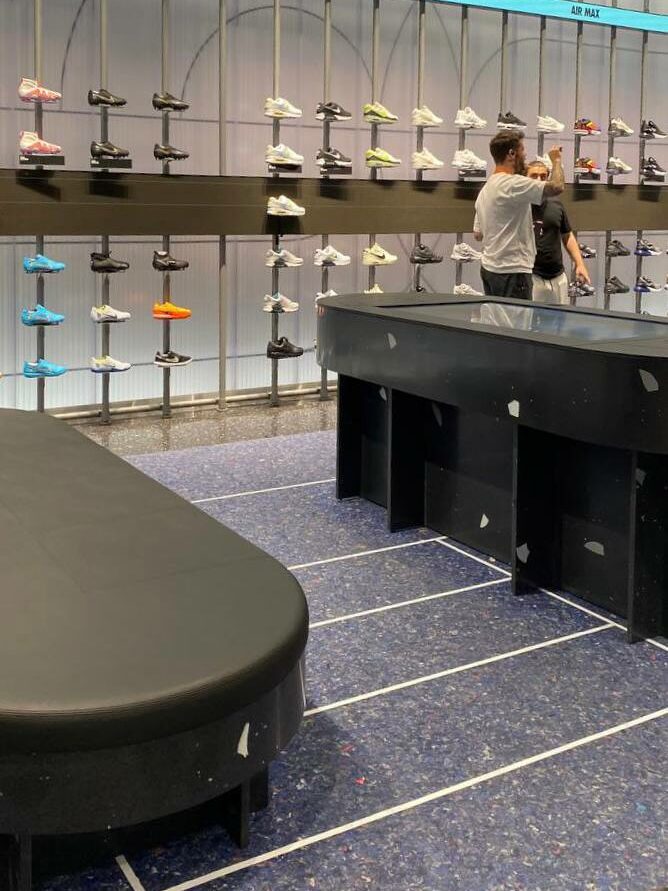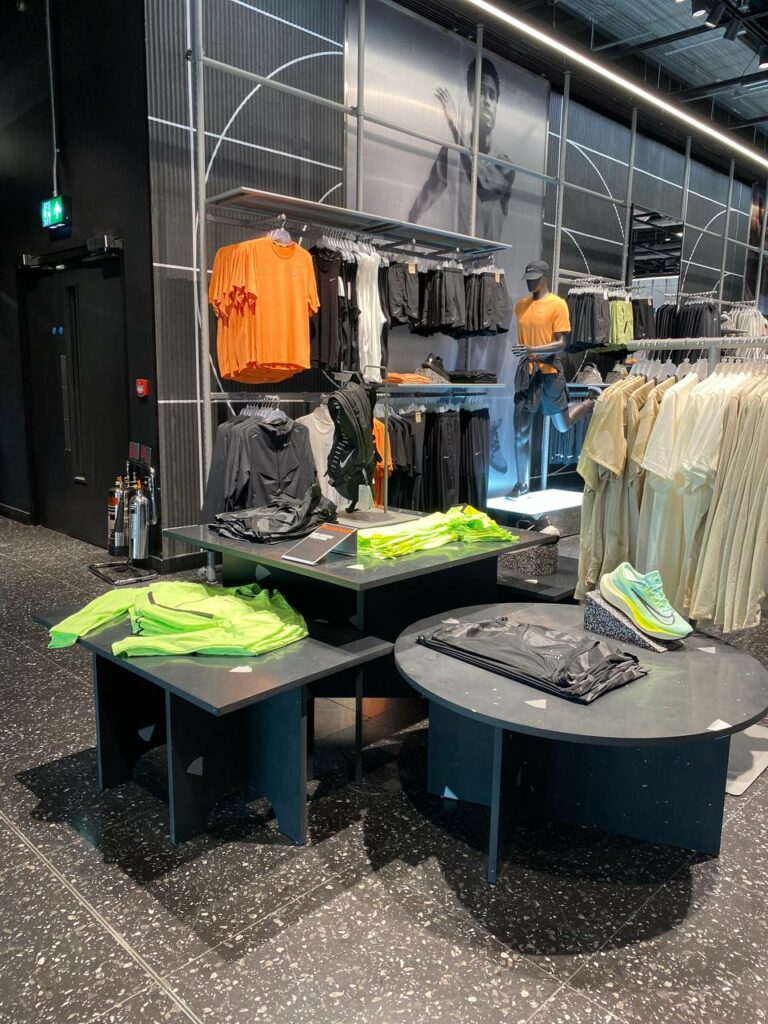 Nike West London store also showcases this beautiful pattern with colourful spots that is used for planters and benches.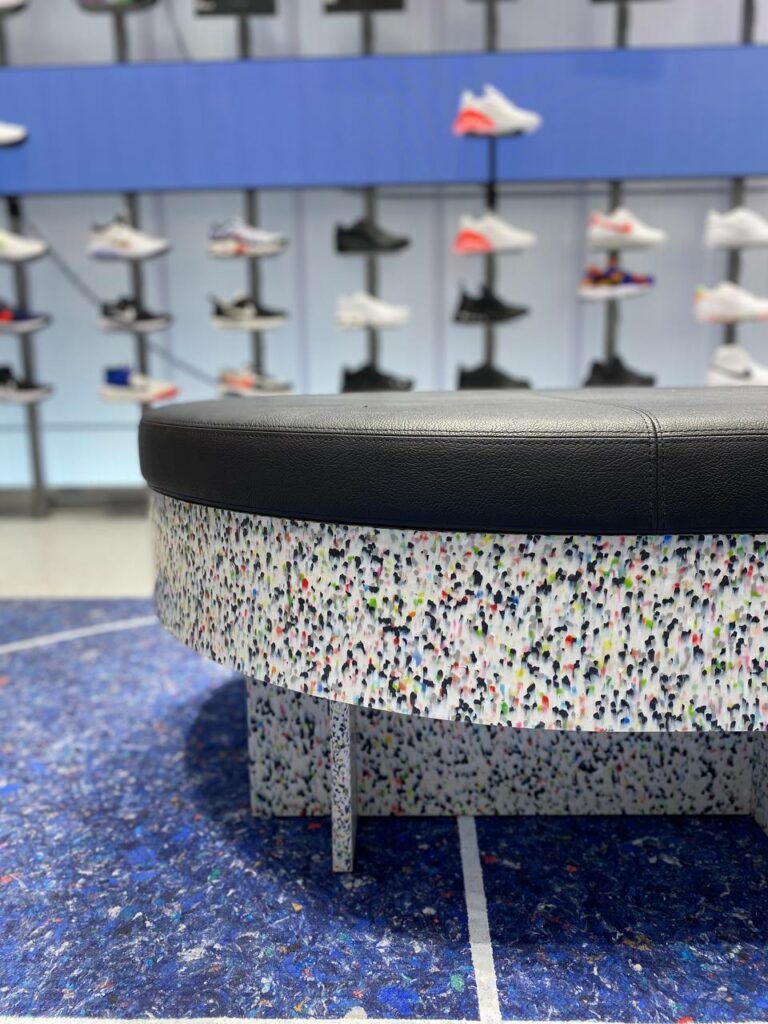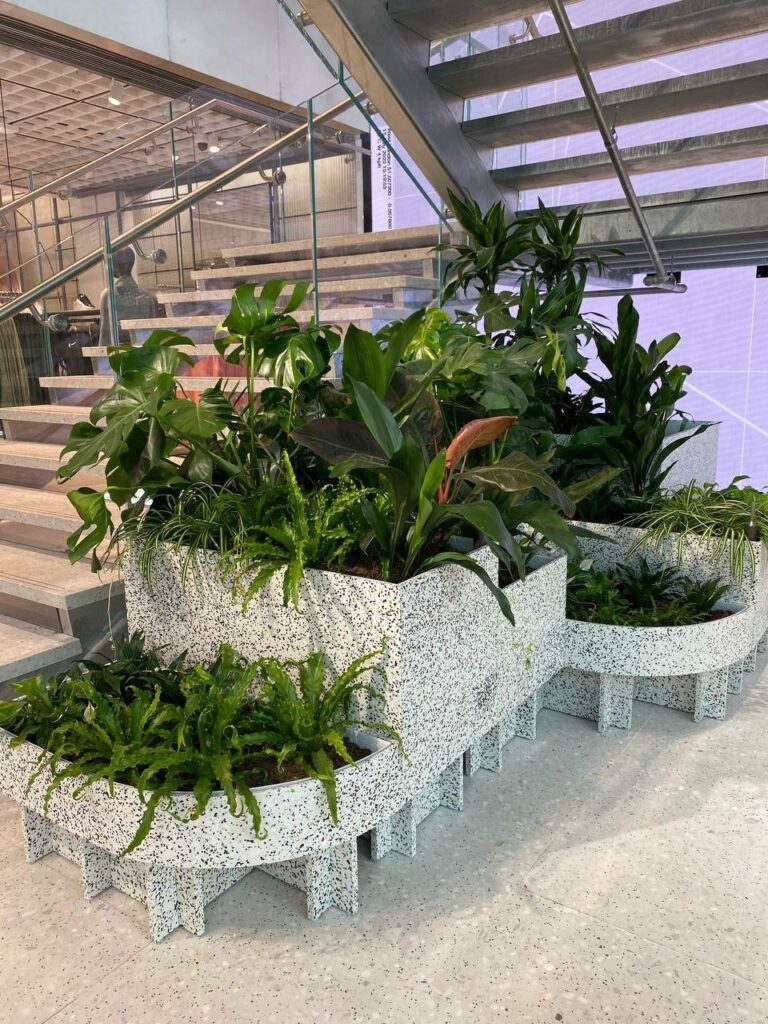 22 December 2022
An exemplary 45,000 square metre training space – the Madrid Content City university campus, which became Europe's second-largest audio-visual production centre was built using Polygood panels. All horizontal surfaces of coworking steps, benches and tables are made from White Lollipop Polygood panels, which in their turn were made from disposable plastic cutlery, which are the […]