31 March 2021
The Confetti Dinner Table by Boris Steiner
The Confetti Dinner Table by Boris Steiner is a unique and functional object.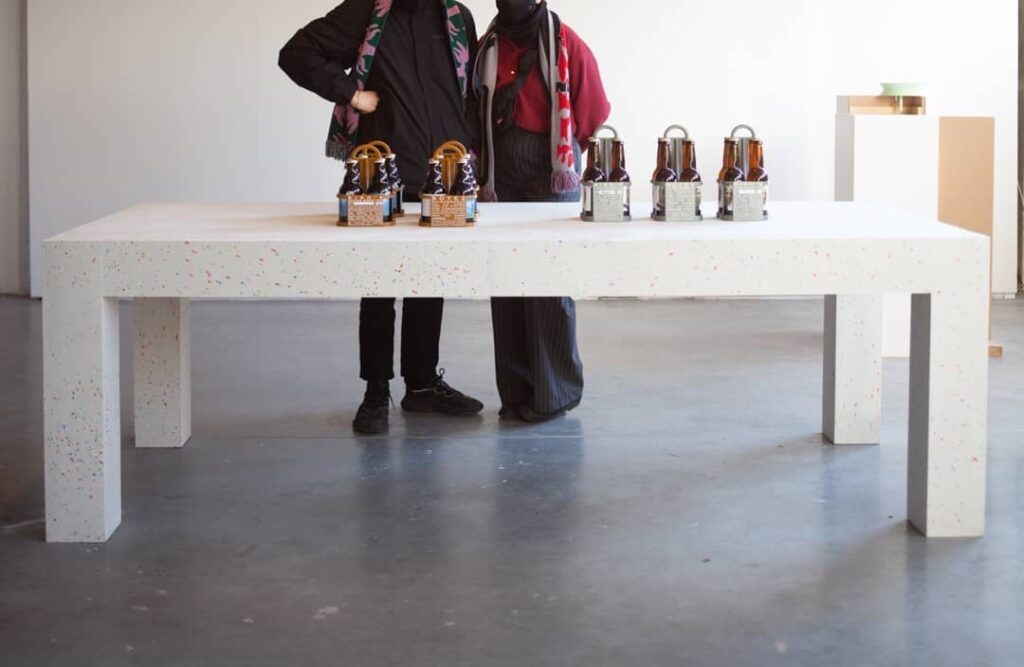 The table is completely covered with White Lollipop Good Plastic panels. They are made from 100% recycled plastic from old refrigerators and single-use cutlery.
To ensure sturdiness and reliability, the core of the table is equipped with a 40 mm birch multiplex framework and MDF body.
The surface of the table has a matte velvety finish which provides a soft and comfortable touch.
Boris Steiner is a Dutch visual artist based in Brussels, Belgium. His art is best described as multimedia and project based. The Confetti Dinner Table was created out of sympathy for the circular use of material and environmentally-friendly production, as well as an interest in social structures and objects. Cooking, sharing food and drinks and coming together are also reappearing themes in Boris's work.
19 April 2021
Tiling a bathroom? Get high quality, stylish and eco-conscious Good Plastic tiles in various patterns. Create a tranquil oasis of your own with large format tiles in recycled plastic, ideal for a unique bathroom design. Choose from patterns ranging from modern terrazzo to contemporary marble-effect, and pick a timeless colour option from our classic palette […]