1 July 2022
Exterior cladding for the world's largest fast food business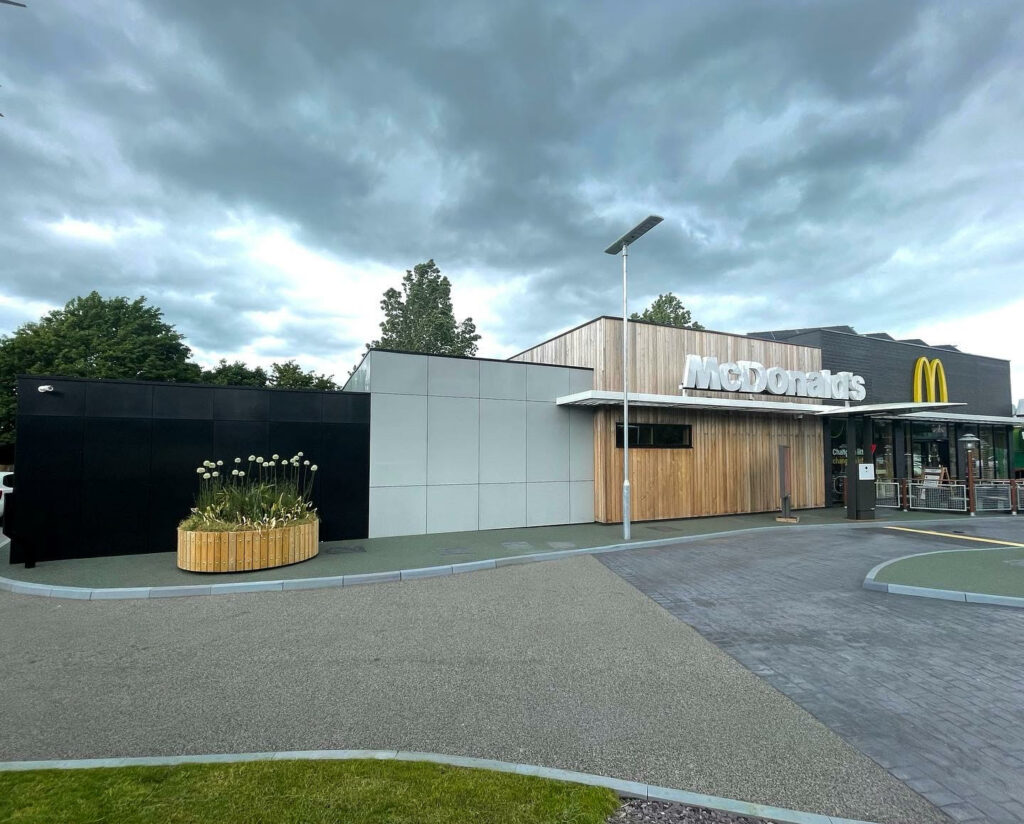 Our panels are used by an internationally-renowned global food chain. The façade of the brand's first UK net-zero carbon restaurant was clad with over 300m2 of our black and grey 100% recycled plastic panels.
Patterns: Dark Knight & Pure Grey.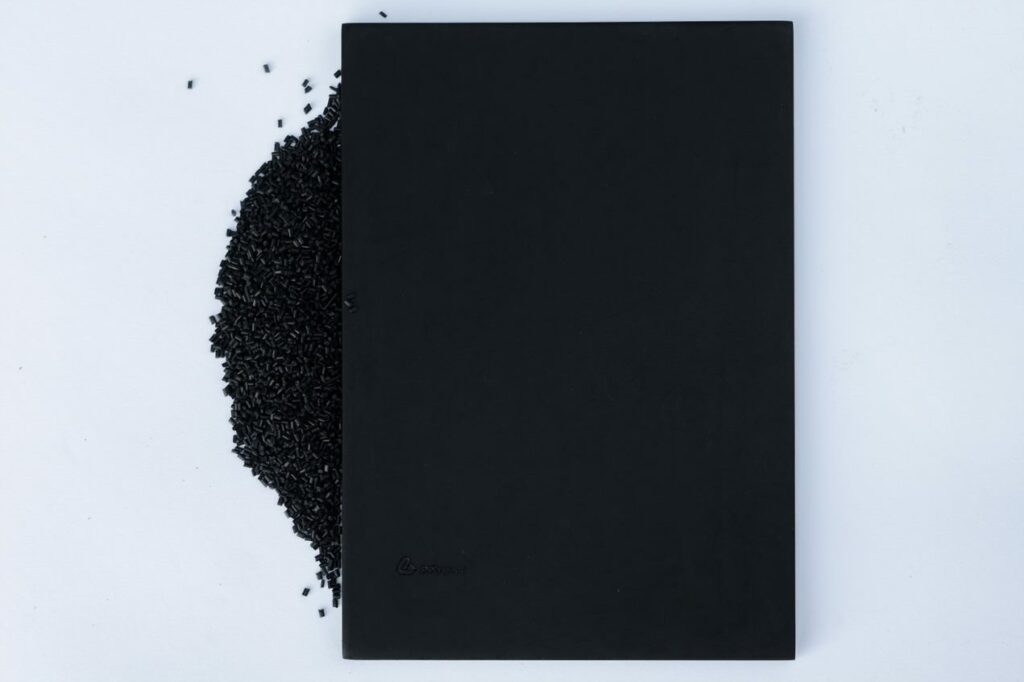 Proof positive that our material is perfectly suited not only for interior applications but also for exterior use.
The Good Plastic Company and the food service industry: a perfect match.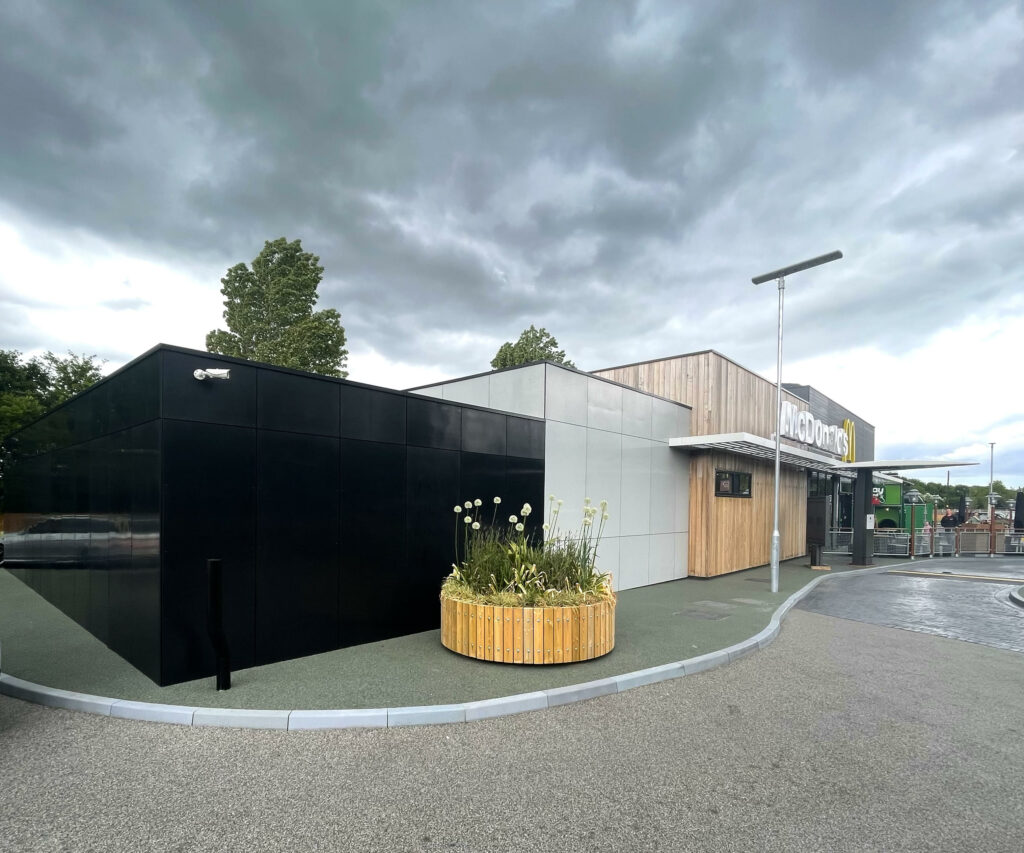 6 July 2022
Ledsten Arkitektur, in collaboration with our Norwegian distribution partner Norwegian Trash, created "Alaplast": an installation of 60 ceiling lights made specially for the interior of ABG SC in the VIA building in Oslo, Norway. This is a stunning application that demonstrates the possibilities of realising a project that is both sustainable and beautiful, adding a […]