8 October 2020
VORM 3 by David Boon from recycled polystyrene
VORM 3 is a shape invented by Antwerp artist David Boon. It is made in different variations within a grid.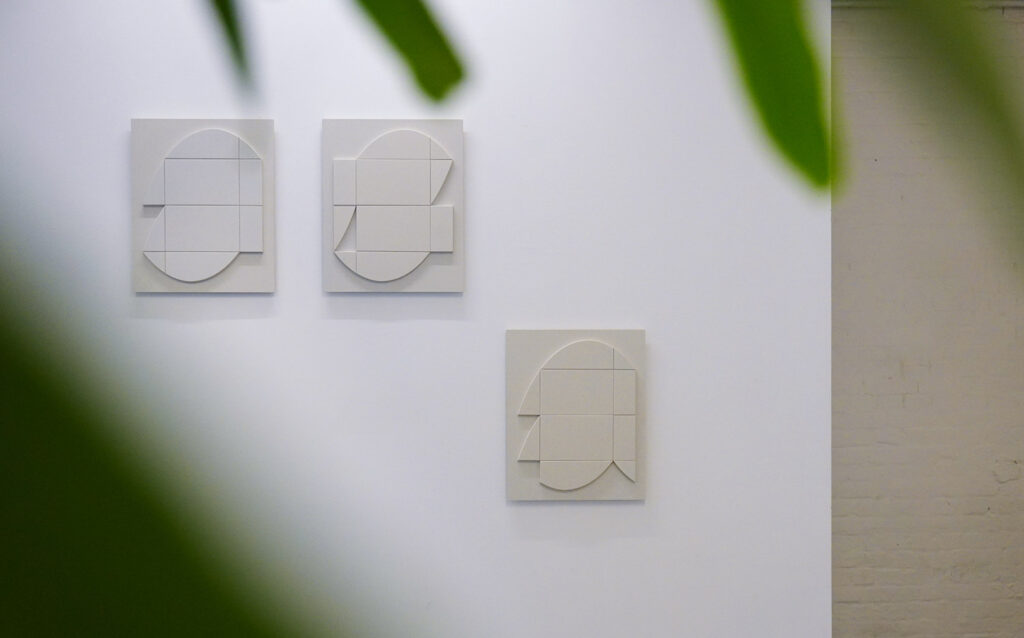 This one is rendered in a white colour and is made from Vintage Pearl recycled plastic panels.
A constant search between reason and emotion. That characterises the work of David Boon. He often departs from a system. In doing so, he thinks and searches for the different layers, explores the boundaries, looks for what fits within that system and what not. You have the structure, the geometry, the variation. And also the composition within the system, the rhythm, the colours, the material, the creation process. From the first idea to the framing and presentation of the work is part of the search for balance between reason and emotion. Everything has to be right.
This pattern – made from old refrigerators – is amazingly well-suited to a wide range of designs. The elegant material has a light ivory colour and satin finish. Vintage Pearl provides an ideal scratch-resistant and tactile surface for office desks and coffee tables.
22 October 2020
We are delighted to share with you this incredible project made in collaboration with The Invisible Party and Fiction Factory for The Student Hotel – three companies working together united by a single brand value of sustainability. More than 100 bespoke Good Plastic sheets from recycled plastic waste were used to create this environmentally conscious, innovative […]