30 July 2020
Waste Dock by Walter Wallet
An amazing project – Waste Dock – a wireless phone charger made from 100% recycled and recyclable Good Plastic panels by Walter Wallet. Each Waste Dock has its own unique pattern.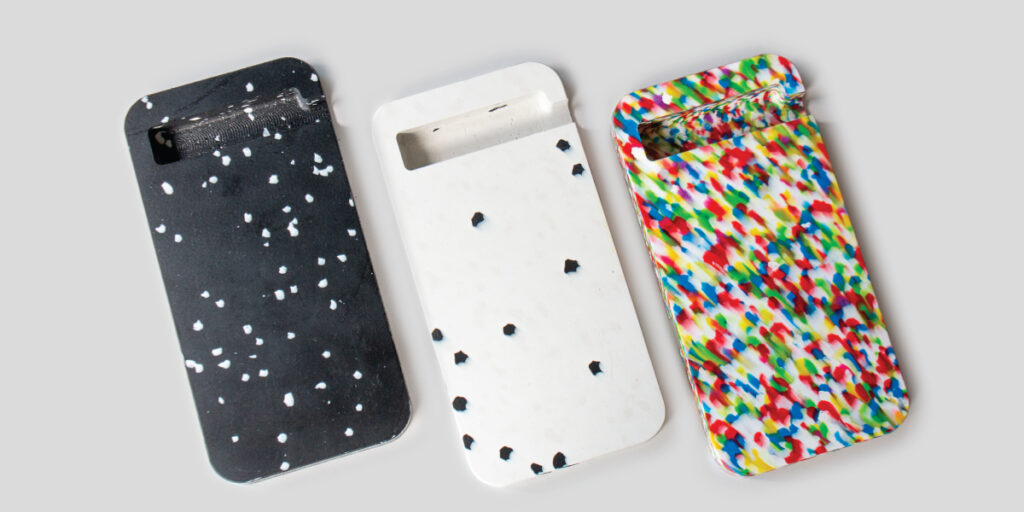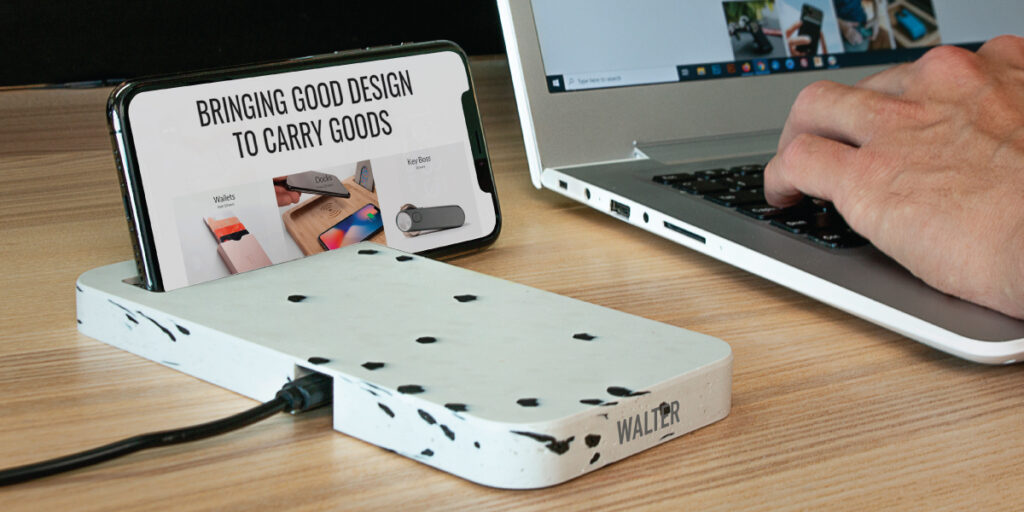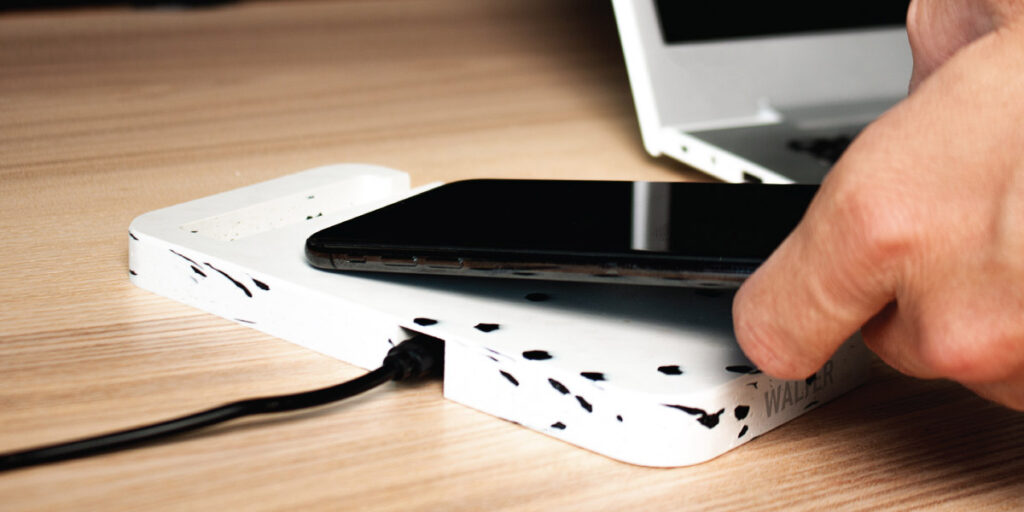 There are three pattern options. The first pattern is our Juicy Lollipop panel which is made from single-use colourful cutlery. The two other patterns are Timeless Duo and Reverse Timeless Duo, these are made from old fridges and old household goods.
The docks are milled from the recycled plastic panels by a computer controlled milling machine. This machine has fast rotating cutters to carve out the docks. Before packing, all docks are tested to make sure they wirelessly charge your phone perfectly. Now they are ready for their second life!
8 October 2020
VORM 3 is a shape invented by Antwerp artist David Boon. It is made in different variations within a grid. This one is rendered in a white colour and is made from Vintage Pearl recycled plastic panels. A constant search between reason and emotion. That characterises the work of David Boon. He often departs from a […]