17 November 2020
The first extra-large format sheet made from recycled plastic in the EU
The Good Plastic Company is the first EU company to produce an extra-large format solid sheet from 100% recycled plastic: 3m long, 1m wide, and up to 30mm thick. Another great achievement in the realm of on the way to sustainable manufacturing and design!
This sheet is made from European recycled plastic. It is visible proof of the opportunity to utilise large volumes of waste to create useful and attractive new materials. And for interior designers, it offers the possibility to make your projects more circular by using locally recycled plastics on a meaningful scale!
Our recycled plastic sheets can be used as wall panels, splashbacks, dinner table surfaces, bathroom tiles and more.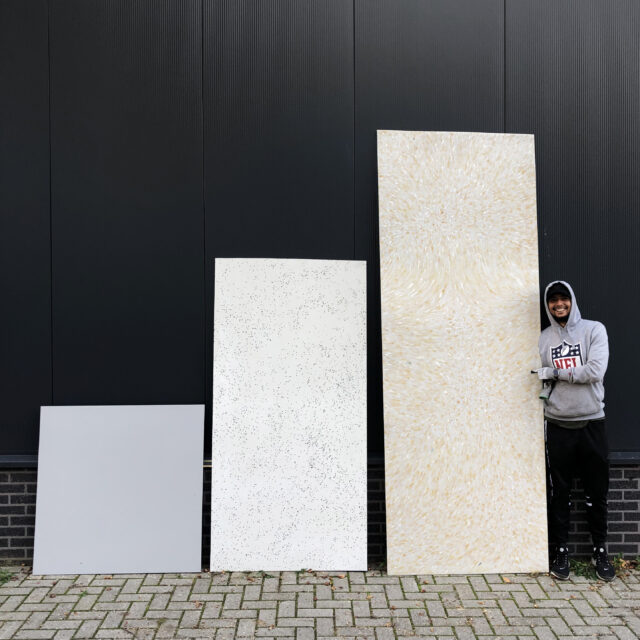 26 November 2020
R&D and technical advances are central to The Good Plastic Company's mission. Driven by the desire to make ever greater impact, we research the possibility of recycling other materials besides plastics. Widening the range of materials we can process enables us to utilise waste streams from additional industries and gives us the opportunity to work […]