Material info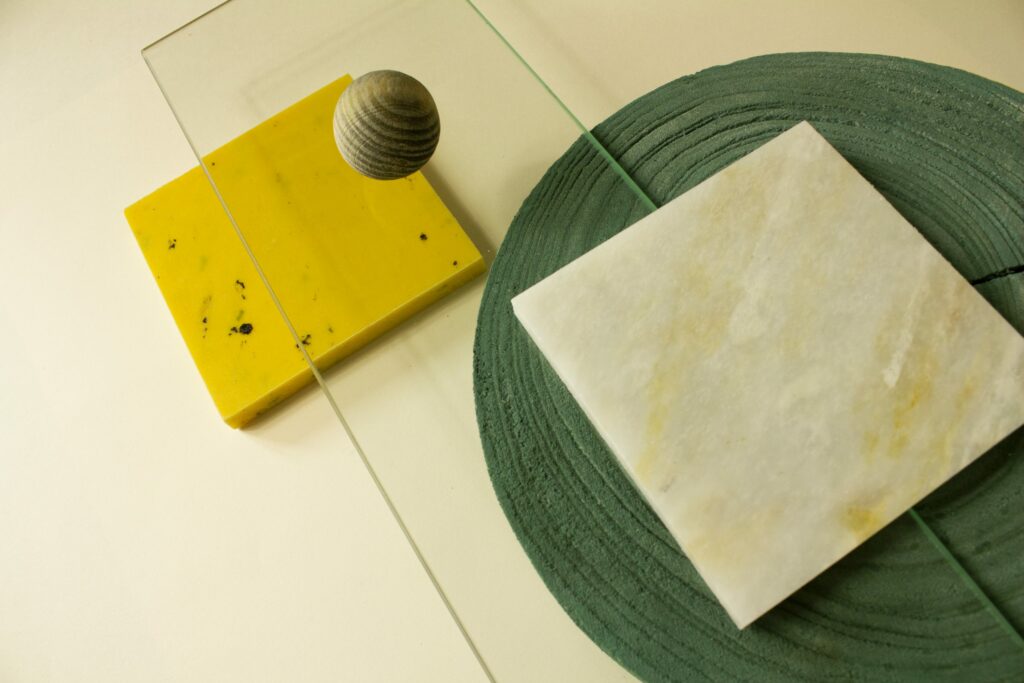 Size: 1000x1000mm, 1400×1400 (+30-50mm), soon 1400x2800mm
Standard thicknesses: 10mm, 15mm, 20mm (±1mm tolerance depending on plastic type)
Finishes: glossy/matte
Stiffness: high
Scratch resistance: medium/high
Moisture absorption: none
Plastic types: PS, PP, PE, PC, ABS, PETG, Acrylic
The colour of our panels may vary a little from that seen in photographs and our samples, and between batches, due to the nature of recycled plastic. We recommend that you aim to place orders for individual projects in one batch and discuss colour options and requirements with a sales manager.
The surface and interior of our panels may also have small holes and marks due to the use of recycled source material. This is outside our control, but talk to a sales manager if you would like to understand what types of plastic and patterns are less susceptible.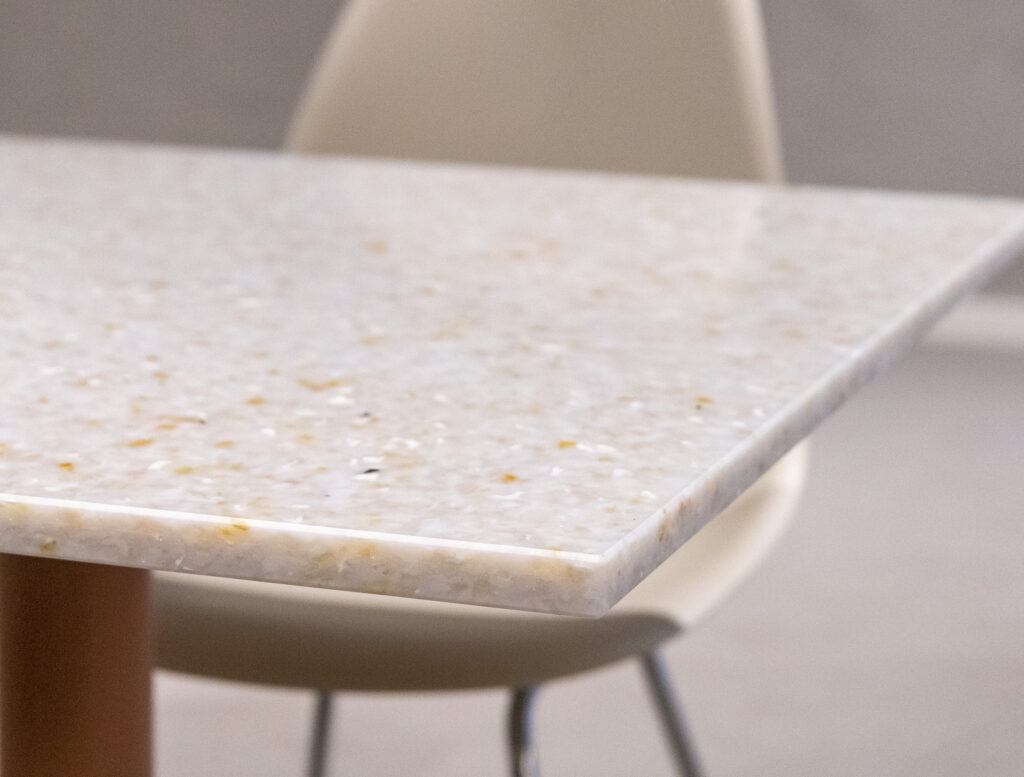 Waterproof and rot-proof. Chemical resistant.
The material can be machined, drilled, cut (by CNC, woodworking sawblades, router and waterjet), sanded, heat formed, glued, and fixed with screws as well as adhesives.
For more details, see our Frequently Asked Questions page, or contact us to request our full Material Handling & Workability Guide.