20 June 2023
Regina Collection lamps
Project Name: Regina Collection lamps
Customer: Robin lamps
Industry: Product Design
Country: Italy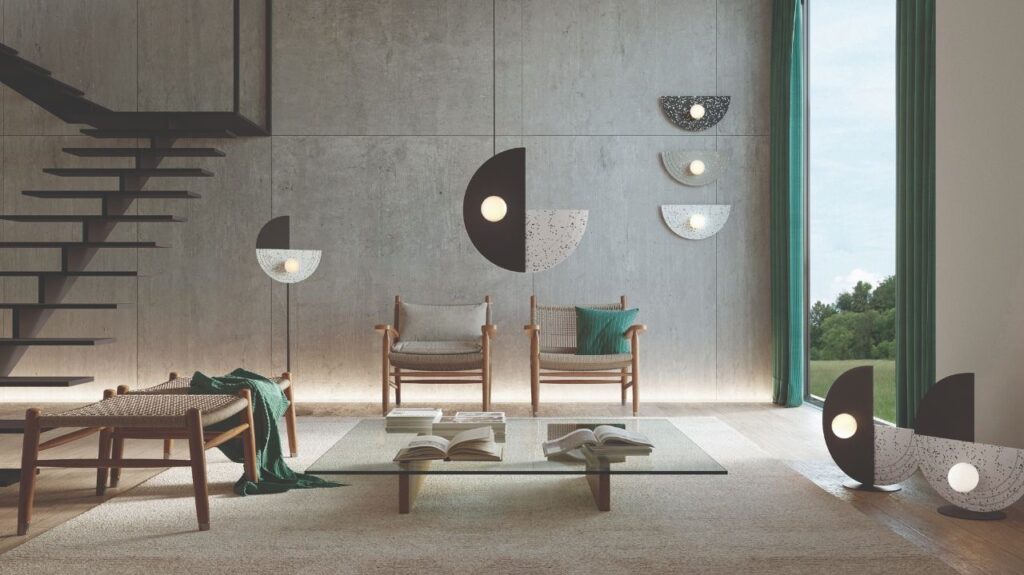 Objective: The aim of the project was to present a collection of pendant sculptures, wall and floor lights and table lamps produced by Robin Lamps, showcasing a sophisticated blend of opal glass, iron and sustainable Polygood material.
Execution:Two bestsellers were chosen from Polygood's core range – Timeless Duo (#PS1201) and Reverse Timeless Duo (#PS1202). Made from 100% recycled polystyrene reclaimed from old spools and refrigerators, the sculptures and lights are designed to elevate the aesthetic of any space with a mesmerising visual effect.
Impact: The use of sustainable materials and recycled components in the collection has a positive effect on raising awareness of the importance of sustainability in design.

28 June 2023
Name: Corner Street shop, Marseille, 2022 Customer: Samji Studio and Benjamin Alezra Architecte for Corner Street  Industry: Retail Country: France Objective: The aim of the project was to create a stylish and sustainable furniture collection for the Corner Street sneaker shop in Marseille, using recycled materials such as Polygood panels made from old spools and […]